50 years of unrivalled contribution to Jazz.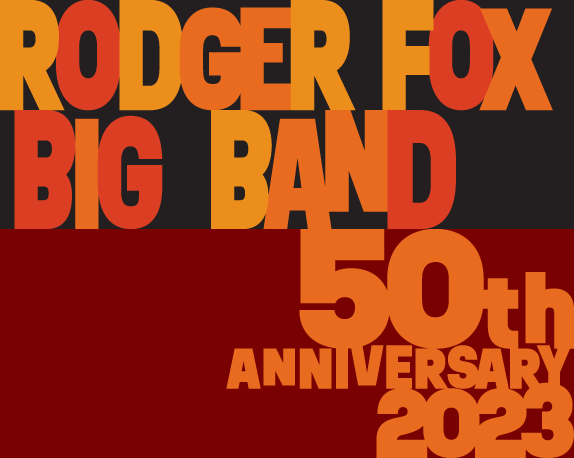 The Rodger Fox Big Band is celebrating their 50th Anniversary in 2023 with five national tours featuring international artists.
This programme tickles every style, is massive in its scope and is perfectly suited to the heroic efforts of this band.
Here's what is (or has) happened in 2023:
The Big Drum Off: March 2023
The Saxophone Summit: April 2023
Four Hands, Two Pianos & One Big Band: Queens Birthday Weekend, May/June 2023
The World Blues Revue: August/September 2023
The Brother Man Tour, King Kapisi and the RFBB: Labour Weekend, October 2023.
This document summarises what we've achieved thus far and the exciting programme planned for 2023.
Each tour will have an educational component – Jazz on the Road, Changing Lives through music – a series of one-day masterclasses for secondary school jazz bands delivered by the Rodger Fox Big Band and featuring international jazz musicians and educators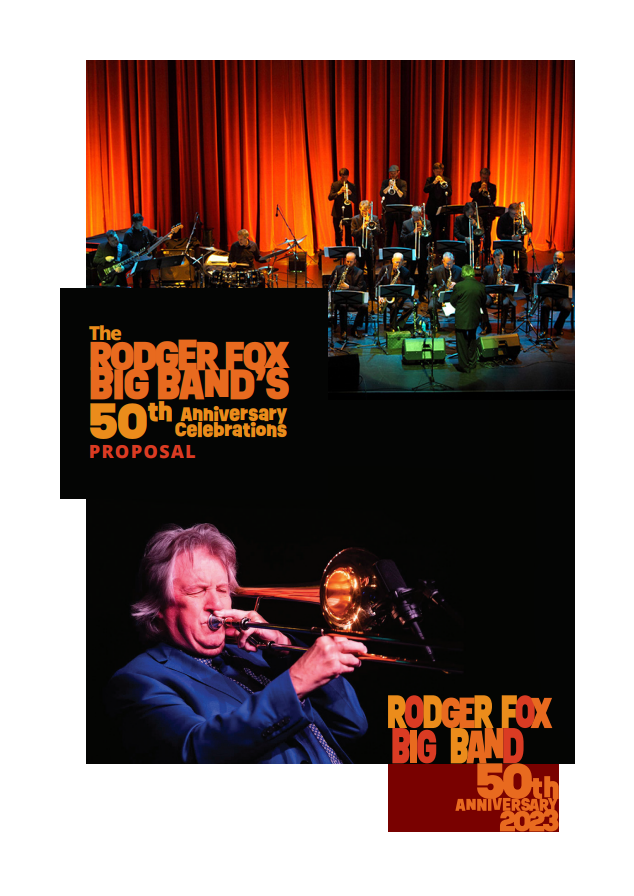 What we do is expensive. An average tour has associated costs of $150k. Next year the band is bringing you five. Yes, FIVE TOURS! I am asking you to help to underwrite our legacy and ensure we provide the best programme the Big Band has ever delivered in 50 years.
Will you add your support or sponsorship to help the cause?
To donate online, please visit our DONATION page - Donations are tax deductible. (CC42057)
To offer sponsorship or discuss donation options please contact me directly by email at rdfoxtrombone@gmail.com.
I hope you will consider supporting the Rodger Fox Big Band, enabling us to keep building on the achievements of the past 49 years.
Thank you, Rodger Fox