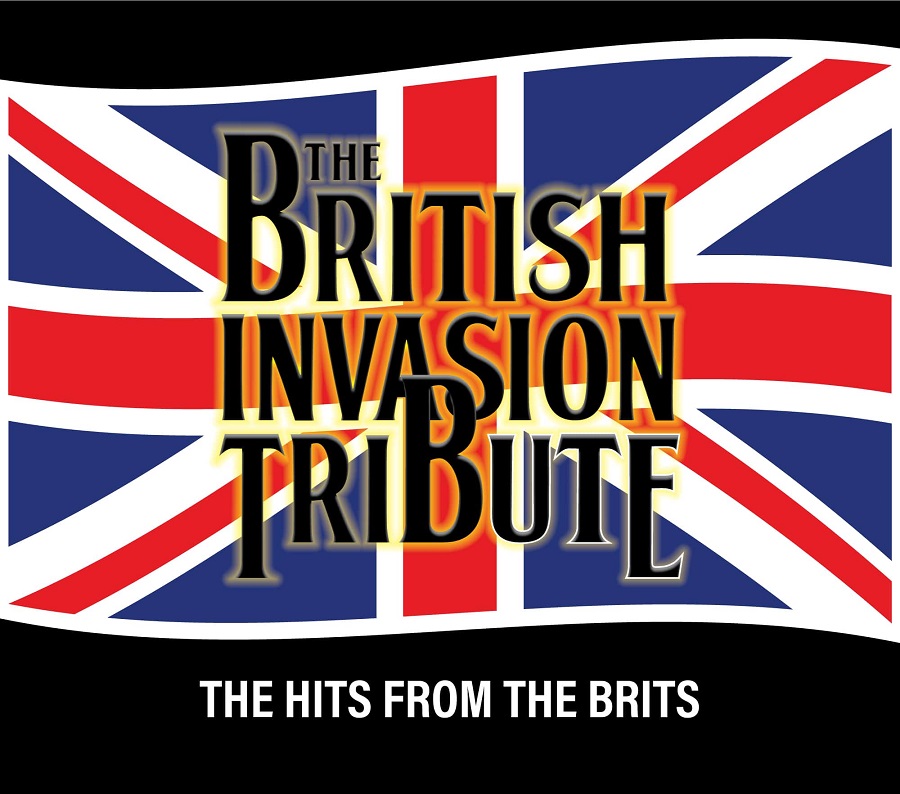 British Invasion
About
The British Invasion Tribute "The Hits From The Brits" has been designed as a nostalgia trip to the greatest British music of the Swinging1960's.
The show features music from a wide variety of performers; The Beatles, The Rolling Stones, The Hollies, Sandie Shaw, The Kinks, The Yardbirds, The Who, Van Morrison, The Troggs, Petula Clark, Jeff Beck, Manfred Mann, Mungo Jerry, Cliff Richards & the Shadows, Tom Jones, Deep Purple, The Dave Clark Five, Lulu, The Spencer Davis Group, Led Zeppelin, Dusty Springfield, Donovan and many more.
The British Invasion show band comprises the talents of vocalist/entertainers Erna Ferry & Ray Woolf and the Rodger Fox 7 piece band. These highly experienced artists will present a show to remember.

Repertoire
This is the total package reminisces about the great sounds of the Swinging 60's.
Instrumentals:
Cherry Pink and Apple
James Bond Theme
The Avengers Theme
Vocals
Beatles Medley - Hard days Night / Ticket to Ride / Twist and Shout
Glad All Over
Keep On Running
I Hear You Knocking
I'm Into Something Good
Do Wah Diddy
In The Summertime
I Like It
My Generation
Honky Tonk Woman
Living Doll
Song Of A Preacher Man
Is This The Way To Amarillo
The Boat That I Row
To Sir With Love
Bus Stop
Have I The Right
Build Me Up Buttercup
Mony Mony
Come Together
Bend Me Shake Me
Brown Eyed Girl
Sunshine of My Love
Shakin' All Over
Jumpin' Jack Flash
Portait of my Love / Born Free
You Really Got me
I Saw Her Standing There
Ob La Di Ob La Da
Satisfaction
Honky Tonk Woman
Smoke On the water
Im a Man
Livin Doll
Gimmie Some Lovin'
We Got To Got Outta This Place.
You'll never walk alone.
Back In the USSR
Wild Thing
Mrs Brown You Got A Lovely Daughter
Get Back
Ideal for
This is the total package for dancing or just sitting back and reminisce about the great sounds of the Swinging 60's.