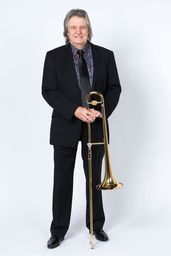 Rodger Fox Band
If you want the WOW factor for your up and coming event book the Rodger Fox Band.
30 plus years in the business guarantees total experience and stress free entertainment.
This professionalism has had the Rodger Fox Band in various sizes and music styles performing at everything from the opening of the Skycity Convention Centre, BNZ Bank Ball, The Matamata A&P Show, Summer Swing – Masterton, Church Road Jazz – Napier, the Flight Centre Awards, The House of the Year Awards, The Mitre 10 30th Anniversary Conference, the Martinborough Wine and Food Festival and the Queenstown Winter Festival Ball, Margrain Vinyard for Toast Martinborough…….the list just goes on and on with great music being presented.
Members of the band have performed with some of the biggest names in the music industry: Randy Crawford, The Four Tops – Temptations, Dee Dee Bridgewater, Rod Stewart, Aerosmith, Erna Ferry, The late Sir Howard Morrison, Tina Cross, Midge Marsden and Ray Woolf to name but a few.
The Rodger Fox Band is a 7 piece band but can vary this size depending on the function and can be arranged as a 5 piece through to a 12 piece band.
Comments and References
Hello Rodger
Yes the show went well and I will book you in again next year.
Cheers.
Dean Candy
Manager
Upper Hutt Cosmopolitan Club
Toast Martinborough
Fantastic once again and we will have you back next year.
Best
Darryl Margrian
Margrain Vineyard,
Martinborough
Hi Rodger,
A huge Thank You. Everyone spoke very highly of you, the singers, the band and trio.
I feel very comfortable in hiring you again and also, probably more importantly, recommending you to all my other event organising corporate friends (including those that organise events in the dancing scene).
Let's keep in touch.
Regards
Sandra
Sun Micro Systems


Dear Rodger Fox & Associates
We wish to thank you for once again providing us with such wonderful dance music for our school ball. The principal decided to entrust us with the organisation of the ball this year. It was our first opportunity to organise a school ball; we were also both new to the school at the start of the year.
In our preparation for the evening, every single teacher and student we spoke to about music strongly recommended your services to us. They let us know that it had almost become a tradition that the Rodger Fox Band be the band to provide the musical entertainment on the night of the ball.
We are both grateful and honoured that you once again agreed to come along for the night. Your band is impressive and it was extremely enjoyable to have you with us. We sincerely hope that you enjoyed your evening and the food provided and we feel confident recommending you to all.
Yours sincerely
Cecile Duchesnes and Samantha Lane
Rodney College
Dear Rodger
The 5th Oktoberfest organised by the NZGBA is behind us and the feedback from members and clients has been tremendous!
I think the fact that the event was sold out a month prior, shows we now have the perfect formula of entertainment, for the crowd of 400 people - with high expectations.
In a way the Rodger Fox Band with Erna Ferry have become synonymous with our Oktoberfest and really have been the solution to a tricky problem of needing to provide some variation to a full night of oompah music! The guests love the fact that they can enjoy some quieter dinner music and then later get up and have a good dance – for us it is the perfect solution to a full nights entertainment for our guests.
Rodger you are not only so supportive in the setup phase you also have a great ability to read the mood on the evening and that is what makes for successful entertainment! I would be happy to recommend you - just make sure it's not for our Oktoberfest night because we need you!
Kind regards
Monique Surges
Chief Executive Officer - NZGBA
German Trade Representative / Repräsentanz der Deutschen Wirtschaft
New Zealand German Business Association Inc
Level 11, 41 Shortland St, Axa Building, 1010,
PO Box 95, Auckland, 1140,New Zealand
Phone +64-9-304 0120 ; Fax +64-9-309 0209
msurges@germantrade.co.nz ; www.germantrade.co.nz
Wonderful performance and professional setup and communication prior to the event (thanks also for singing our special request for the 1st dance). We are very grateful and would highly recommend Erna and Rodger to anyone else.
Hiran and Chelsea Thabrew
It was a pleasure to work with Rodger Fox. He was very accommodating, great communication and very professional. I would have no hesitation recommending Rodger for any up market function, a class act.
Regards Steve Grant.
'Church College Of New Zealand Ball'
On behalf of the Tawa College students and staff I would like to say that it was an absolute pleasure to have The Rodger Fox Dance Band at our ball. Everyone was totally impressed with their professionalism and musicianship, it really made everyone's night well worth it. I would like to thank the band for the fine selection in entertainment for the occasion.
Kind regards
Lynley MacEwan
Trans – Tasman Ball Event
The Australian High Commissioner is very keen to have you guys on board again this year. The entertainment is always fantastic.
Struan Robertson
Public Affairs Manager
Australian High Commission
WELLINGTON
The Diplomatic Charity Ball
Always great music. Glad that you were able to play the function.
Merrilyn O'Sullivan
Event Organiser