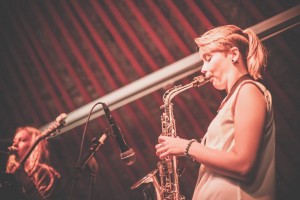 What A Treat
About
What a Treat began in the streets of Nelson in 2014, when long time school friends Eilish Wilson and Sophie Cooper returned from jazz school in Wellington.
With a mutual love of music, laughter, and cold drinks in the sun, 'What a Treat' was born. With the sole intention of treating the people around them, they deliver quirky tunes, great vibes, and exceptional banter.
Saxophonist Eilish can also be seen regularly playing around Wellington, in bands such as Rodger Fox's Wellington Jazz Orchestra, Raw Collective, and The Wellington Mingus Ensemble. Sophie (vocalist and guitarist) is best known for being a part of jazz/pop/rock band Third Wheel.
What a Treat are all about fun, sun, and a damn good time.