Funkbone Experience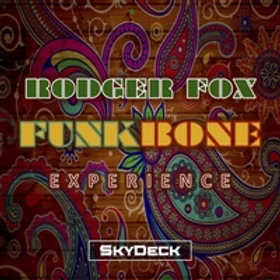 Rodger Fox's funk Quintet featuring international artists Dewayne Payte and David K. Matthews.
There's funk, Latin, jazz and blues but what happens when you meld them together?
Legendary New Zealand musician, Rodger Fox, knows and is blending those genre to create a distinctive sound.
Next month he's taking what is celebrated as jazz fusion on the road and into the studio utilising five pre-eminent musicians who are masters of their craft.
Two of the musicians, bass player Dewayne Pate and David K Mathews on keyboard, are direct from the United States and revel in creating the jazz fusion sound.
Dewayne Pate has worked with a wide array of artists including Huey Lewis and The News, Boz Scaggs, Maria Muldaur, Pat Benatar, Chris Cain and Charlie Musselwhite. He has been a columnist for Bassics Magazine and recently toured with Grammy winning trumpet virtuoso, Arturo Sandoval.
David K Mathews has played with Santana, Etta James, Tower of Power, and Charles Brown The group completed with guitarist Nick Granville, one of New Zealand's fusion/jazz players and, Lance Philips, jazz programme leader at the NZ School of Music and drummer with the Rodger Fox Big Band Rodger Fox explains that fusion jazz was popular in New Zealand in the 1980s and '90s but then gave way to other expressions of jazz however he believes it's time to reintroduce it's vibrant sound to New Zealand audiences.
He's looking forward to playing with a smaller group as it allows greater versatility. "It gives me more time to showcase the trombone and the other players to improvise around the numbers," Rodger says. "The end result is the release of my first small group CD I've produced for eight years."
The programme includes original material and tributes to music by jazz greats Fred Wesley, Sonny Still, Grant Green, the Jazz Crusaders and original compositions.