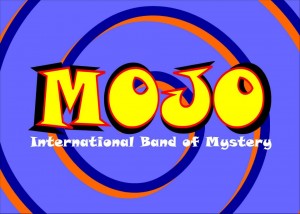 Grant Sullivan & Mojo
About
Dancing With The Stars and The Singing Bee lead singer Grant Sullivan, heads this international class trio! Mojo play top ten hits from the 50s to the latest music! The ideal band for your event! Make it a day to remember, not a day to forget!
Second to none in terms of musical variety and entertainment factor, Wellington band Mojo have been successfully playing for corporate and social events for over 18 years throughout New Zealand and Internationally.
With a client base ranging from the NZRFU to Sky City, Mojo have a proven formula for providing live entertainment executed in a professional and world class manner.
Mojo supply all equipment including sound and lights, and as such, there are no additional hidden 'extras'. The band provide up to a 3 hour show and can tailor performances to suit.
Lead singer/Rhythm Guitarist, Grant Sullivan, has more than 30 years experience in the music industry including 5 seasons on Dancing With The Stars and 2 seasons on The Singing Bee!
Grant has been rated one of New Zealands top vocalists by none other than Frankie Stevens (NZ Idol). He has worked with some of the top artists in New Zealand and Internationally as a singer and sound engineer!
Lead Guitarist/Vocalist, Chris Cresswell also has many years experience in the industry, and has supported such acts as Midge Marsden, Dave Dobbyn, Graham Brazier and The Exponents
Lead/Backing Vocalist, Jeremy Sullivan is a newcomer in the industry, and has been trained up by his father (Grant Sullivan) to take over the legacy that is Mojo. Jeremy is also fully trained sound engineer, and has worked with local bands such as The Noodles, The Ratbags, and is a current member of the Eagles Tribute Band (Life In The Fast Lane), where he plays Guitar, Keyboard and does Lead and Backing Vocals!
Ideal for
All Dance Functions
Corporate Events
Winery Functions