Have Yourself A Swingin' Merry Christmas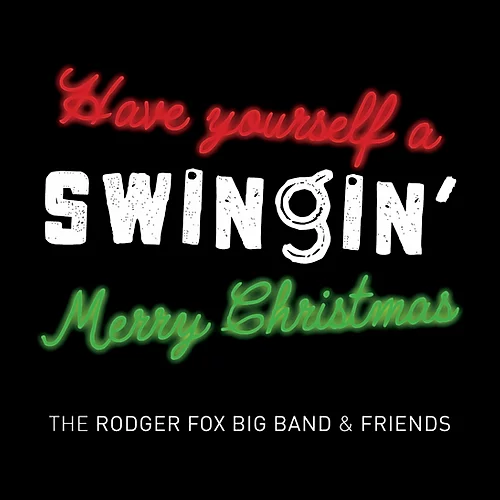 Tracks
(1) Have Yourself A Merry Little Christmas
Ray Woolf
(2) White Christmas
Erna Ferry
Solos: Andre Paris – Baritone Saxophone, Rodger Fox - Trombone
(3) Jingle Bell Rock
Grant Sullivan
Solo: Nick Granville - Guitar
(4) Blue Christmas
Andrea Sanders
Dixie Band: Mike Isaacs – Clarinet, Lex French – Trumpet, Rodger Fox - Trombone
(5) Rocking Around The Christmas Tree
Ray Woolf
Solo: Michael Costello - Trumpet
(6) Merry Christmas Baby
Moira Jones
Solo: Nick Granville - Guitar
(7) Santa Claus is Coming to Town
Grant Sullivan
Solo: Anita Schwabe - Piano
(8) Please Come Home for Xmas
Erna Ferry
Solo: Nick Granville - Guitar
(9) Last Christmas
Grant Sullivan
Solo: Anita Schwabe - Piano
(10) Jingle Bells
Deanne Krieg
(11) I Saw Mommy Kissing Santa Claus
Lisa Tomlins
Solo: Ben Hunt - Trumpet
(12) Let It Snow! Let It Snow! Let It Snow!
Grant Sullivan
Solo: Lex French – Trumpet fills
Endorsement:
Rodger Fox plays Yamaha Trombones
Lauren Ellis plays Yamaha Drums
Nick Granville - Ibanez Guitars and Elixir Strings
Credits:
Big Band Tracks recorded by Troy Kelly at STL Studios, Wellington, New Zealand
Mixed and Mastered by Talley Sherwood at Tri -Tone Studios, Los Angeles, USA
Produced by RODGER FOX & TALLEY SHERWOOD.
Special thanks to Ken Laban for his encouragement of the project and for creating such a great show "Hutt Christmas in the Park" where a lot of the material that appears on this CD was performed.
To all the Artists and Musicians who gave of their time freely to record this CD – fantastic very much appreciated.
Proceeds from the Sale of the CD will go to the Child Cancer Foundation.
Best as always RODGER FOX.
The Rodger Fox Big Band & Friends
Leader / Musical Director
RODGER FOX
Friends
RAY WOOLF
ERNA FERRY
GRANT SULLIVAN
ANDREA SANDERS
LISA TOMLINS
MOIRA JONES
DEANNE KRIEG
Backing Vocals
STEPHANIE PARIS
KRISTEN TE RITO
Saxophones
CHRIS BUCKLAND – Lead Alto / Flute
BRYN VAN VLIET
MIKE ISAACS – Tenor / Flute / Clarinet
JAKE BAXENDALE
ANDRE PARIS – Baritone
Trumpets
LEX FRENCH: Lead Tracks 3, 4, 5, 6, 9,10, 12
BEN HUNT: Lead Tracks 1, 2, 7, 8, 11
MICHAEL COSTELLO
JAMES WISNESKY
CHRIS SELLEY
Trombones
CHRISTOPHER FOX
CAMERON KIDBY
DAMIEN FORLONG
KURT GIBSON
Keyboards
ANITA SCHWABE
Guitar
NICK GRANVILLE
Bass
ROWAN CLARK
Drums and Percussion
LAUREN ELLIS