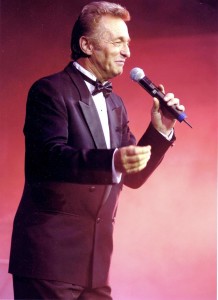 Ray Woolf
About
Ray Woolf is one of New Zealand's best known entertainers with a career spanning an astonishing 50 years. Ray has appeared many times on New Zealand television screens, and has toured NZ theatres appearing in everything from the Sound of Music to the Rocky Horror Picture show.
Ray is a class entertainer who sings across a wide range of musical genres from cabaret, jazz, musical theatre to pop, rock'n'roll and rock but he specialises in performing the wonderful swing hits of Frank Sinatra, Bobby Darin and Michael Buble.
So if you're looking for the consummate entertainer/MC for your event – look no further because Ray Woolf's your guy.