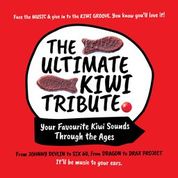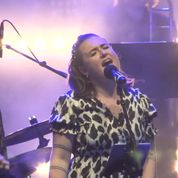 The Ultimate Kiwi Tribute
About
Your Favourite Kiwi Sounds Through the Ages
Face the music & give in to the Kiwi groove. You know you'll love it! From Johnny Devlin to Six 60, from Dragon to Drax Project It'll be music to your ears.
A fully staged show to showcase the talents of the New Zealand commercial music history.
Presented by world class vocalists and the iconic Rodger Fox Band
All proud to play it the Kiwi way.
Selections from:
WHITE LINES - Six60
FOR TODAY – Netherworld Dancing Toys
WOKE UP LATE – Drax Project
MAXINE - Sharon O'Neill
TAKE IT EASY – Stan Walker
ALWAYS ON MY MIND – Tiki Taane
GUTTER BLACK – Hello Sailor
APRIL SUN IN CUBA - Dragon
DON'T DREAM ITS OVER - Crowded House Medley
WEATHER WITH YOU Crowded House Medley
MAYBE TOMORROW – Goldenhorse
WANDERING EYES – Fat Freddy's Drop
ROYALS – Lorde
ONE BY ONE – Black Seeds
LOYAL – Dave Dobbyn
YOU GOTTA KNOW – Supergroove
SWAY – Bic Runga
HOW BIZARRE – OMC
SWEET LOVERS – The Holidaymakers
SLICE OF HEAVEN – Dobbyn / DD Medley BE MINE TONIGHT – Dobbyn / DD Medley
OUTLOOK FOR THURSDAY – Dobbyn / DD Medley
ARE YOU OLD ENOUGH – Dragon
WHY DOES LOVE DO THIS TO ME – The Exponents
YESTERDAY WAS JUST THE BEGINNING OF MY LIFE – Mark Williams
BLACK BOX – Stan Walker
COUNTING THE BEAT – The Swingers
I SEE RED – Spilt Enz
GUESS IT DON'T MATTER ANYMORE – Mark Williams
VICTORIA – The Exponents
HOLDING YOU – Ginny Blackmore
DO THE BLUE BEAT – Dinah Lee
AIRE OF GOOD FEELING – Quincy Conserve
GOODMORNING Mr.ROCK 'n ROLL – Headband