Media Release
Rodger Fox Big Band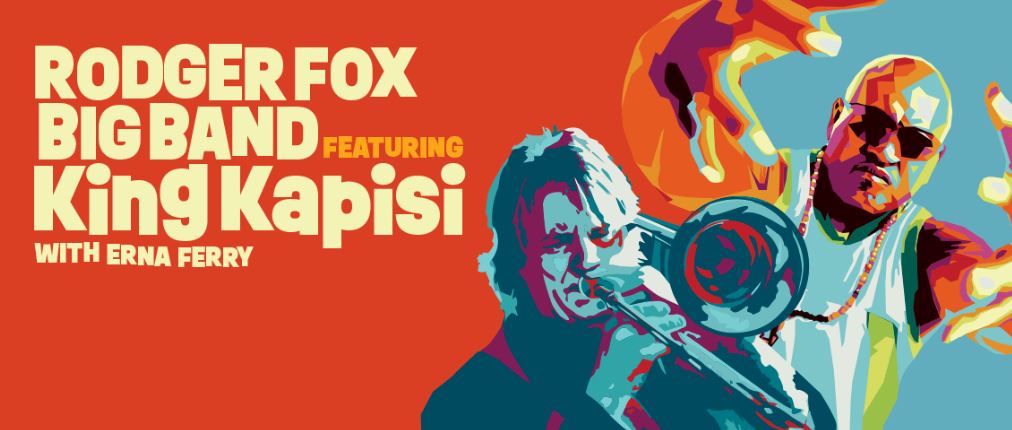 Fusing the modern big band sound with Aotearoa-New Zealand hip-hop, the Rodger Fox Big Band, featuring multi-award-winning Aotearoa hip-hop legend King Kapisi, and special guest, blues vocalist Erna Ferry, are heading south for four concerts in October.
Premiering new arrangements of the Silver Scroll Award-winner's back catalogue, which evoke the spirit and emotion of King Kapisi's original tracks, these performances combine hip hop's driving rhythms with a fat brass sound, creating a distinctly Aotearoa sound.
The four South Island performances are taking place in:
- Queenstown: Wakatipu High School, 7.00 pm on Thursday, 19 October.
- Invercargill: Civic Theatre 8.00 pm on Friday, 20 October.
- Oamaru: Oamaru Opera House, 8.00 pm on Saturday, 21 October.
- Christchurch: The Piano Centre for Music and the Arts, 8.00 pm on Sunday. 22 October.
Tickets are available HERE.
King Kapisi, a pioneer of New Zealand hip-hop, was honoured with the prestigious Silver Scroll Award at the APRA Awards in 1999 for his single 'Reverse Resistance.' Keeping true to his roots, King Kapisi uses his music to embrace his Pacific heritage and the essence of the hip-hop scene. He advocates for "keeping it real" by celebrating one's culture, embracing language, and acknowledging one's roots.
The Rodger Fox Big Band, celebrated as New Zealand's foremost exponent of big band music, boasts an illustrious history of over 90 New Zealand compositions and 76 recorded tracks. Throughout their journey they have collaborated with some of the jazz world's most esteemed artists, including Michael Brecker, Dennis Chambers, Mike Stern, Kurt Elling, Michael Houstoun, and Simon O'Neill.
Rodger Fox, the visionary behind the band, expressed his excitement for the upcoming performance: "We look forward to seeing old friends on this South Island tour and making many new ones, but tickets are selling fast. To avoid disappointment, secure your tickets now."
Don't miss this extraordinary convergence of musical brilliance. Join the Rodger Fox Big Band, King Kapisi, and special guest Erna Ferry for an unforgettable night of jazz and hip-hop fusion.
ENDS